How To Wear A Necktie: 8 Tips To Wearing A Tie Correctly
The tie has become a must-have item in the men's wardrobe because of its versatility.
In fact, they have always been indispensable objects since time immemorial. To be quite realistic, it's hard to imagine a man who does not have at least one in his closet.
In this article, you will receive valuable and practical tips on how to wear ties with style and stand out in a positive way through good coordination between ties and other pieces. To use a tie without fear of making a mistake, go ahead, follow the tips below that I have specially selected for you:
Introduction
Nowadays, more and more men have opted for body-adjusted ties to compliment their look. One of the main tie casualties in this growing trend is the combination of the super-wide tie and suit.
Over the years ties have become more modernized, gradually leaving behind the wide and patterned model, veering instead to a more minimalist look. This type of change suits the modern man of today, who wants to change up his style and add personality to his look.
About 10 years ago the standard size of the tie was 8 to 9, 5 cm; now it is possible to find them with size up to 4 cm,
the so-called slim necktie.
The slim necktie is excellent as it has a versatility that the larger size does not. It can, for example, be used with different types of looks and in everyday events, including daytime events. For this, it is necessary to know how to combine it well, having the focus on colors and accessories.
One of the great things about slim neck ties is that you can wear a tie and jeans, vest, blazer, printed shirt, in fact most looks go well with this type of tie. How to wear your tie doesn't have to be a task, in fact in can be the benchmark for your good taste and style …
---
Capthatt  makes high-quality accessories for men. All of their products are handmade and of excellent quality. Use promo code capt7 to get a special 20% discount.
1) What to wear with a tie?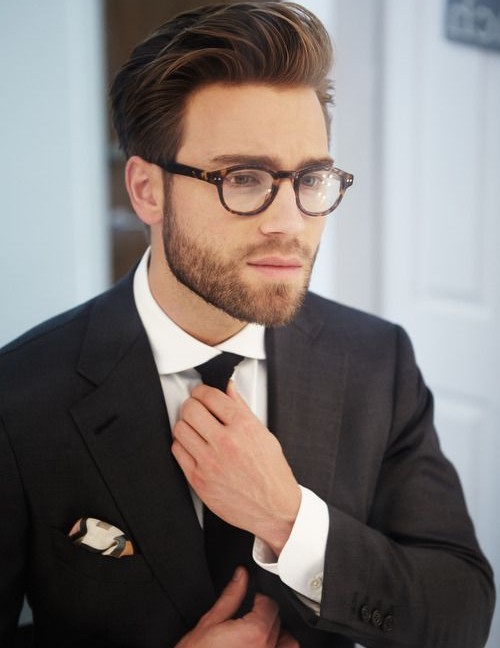 So you are probably still wondering how to wear a tie. Well, if you want to wear a slim neck tie, you should know that although the slim tie combines with almost all types of clothing, it looks better with clothing that is tighter to the body, and in the case of suits, they should have narrow lapels, because if they are thick, the contrast will be off. It's all a matter of proportion and harmony.
What is the best material for a tie?
Ties can come in a range of textures and materials. The best ties are ones made from natural materials such as  silk, cashmere and wool. However, be cautious even when it comes to choosing natural ties. Just because it says on the label it's 100% silk doesn't necessarily mean it's a quality tie. There are a range of silk quality. As a rule, the heavier and tighter the silk fabric, the better off you are.
Wearing a tie casually: what you need to know
Are you wondering how to wear a tie casually?
Tired of having to get suited and booted just to wear a tie?
I'm sure you're wondering how to flaunt your dapper-ness without going fully formal each time. It is possible to make use of your tie collection so that you can wear them casually or in any other social setting.
Casual tie wearing makes sense, you should be able to show off your ties, rather than storing your collection away in your closet. The fact is, many workplaces aren't suited to a full suit and tie Monday through Friday, and then there's the weekends.
Solid colored ties, plaids, and simple striped ties are safe ways to side step over formality and focus on your tie. These types of ties are easily combined with other clothing and accessories, lend themselves to formal and informal environments, easily crossing over. Try and use solid, plaid or striped ties to match the tie to the other pieces of the outfit which we will delve into later. These tie types when matched properly will never look out of place.
What color tie with grey suit
You may be asking yourself; What Color Tie With Grey Suit should you wear? A statement color to go, when it comes to grey suits, is a purple tie. Purple is seen as a calming and creative color, along with being powerful and confident. The purple tie is now becoming more acceptable in the workplace and brings an impression of assertiveness to the wearer. Combine your purple tie with a blue or white shirt. Never forget that shades should always stay in the same family.
When it comes to how to wear a tie well, particularly with a grey suit, you can't go wrong with red. It gives off an air of passion, enthusiasm and confidence. Ideal choice for work time and partying later on.
What color tie with a blue suit?
Light blue suits with navy ties are definitely one of the best combinations to choose. While blue and navy can be worn together, the balance has to be just right. In the case of your suit not being light enough, the look doesn't quite cut the mustard. The lighter the suit, the darker blue you should go for. It's somewhat of an unwritten rule, but if you want to pull off this look, it needs to adhered. If you're really want to convey confidence match a light blue suit with a pink tie. Just remember that pink can be worn by guys too, and it's not a 'girl' color anymore (we're in the 21st Century) so don't worry about wearing it.
Formal tie color
If you like warm colors, separate them from golden and brown to more formal events such as weddings and meetings; now if you are a daytime gentleman, the pink and red ones are great for this time.
In the case of prints, they should be chosen according to the occasion. If you go to a place that requires formality, then choose ties with micro-stamping; wherever possible, give preference to stripes.
In relation to cold colors; these are super versatile and combine with any look. Colors like gray, dark blue, black and brown still lead the list of most used. If you're still in doubt, invest in black, with this color you can never go wrong.
Matching the tie with shirt

There one basic mistake a guys can make and that's matching a tie color with his suit. It's not that it looks terrible or anything (see pic above) it's just that it makes the wearer seem lazy and unimaginative, as he got up and thought "grey" and went for it all over. There are so many tie color combinations you can choose from, why stick to one?
Waistcoat and tie
Powerful! This is the combination defines every sharp dresser. What to really kick it up a notch, here's our little tip, use a slim necktie with your waistcoat, match the color of the tie to the pants and keep the waist coat lighter in color. Now wear that and tell me that isn't a smoking look.
Was this content helpful to you?
Hopefully you now have a clearer picture about how to wear a tie. First, you should know that reading this content content is just one of the important steps in building a powerful and prominent style.
Congratulations on taking the initiative to question what is commonly done, and instead choose to express your personality through your own style!
After reading this, you have the knowledge you need to wear ties with style, security and extreme good taste, at any time you wish …
I hope you use these tips to build a powerful style!
Check out the video below on how to tie a tie easily and if you want to do more to build up your own unique style, and take it to another level, click here to find out more.
How to tie a tie – video