How should you wear a flat cap? Some Handy Tips
Every year there's some hot new look that everyone scrabbles to buy and before you know it, its over. That's the thing about trends, they end because they are just that … trends. The flat cap did not start as a fashion trend, it started as a necessity and over the centuries has become an indispensable part of men's fashion.
If the idea of ​​a flat caps is reminiscent of grandpa's playing golfer in Miami, then you would be half right. The classic shape and workmanship of the flat cap is still as popular today as it was when the newsboys were only a street away, and Grandpa … well, he'll always do what he wants.
Here we will explore how to wear a flat cap – the right way.
What Is A Flat Cap?
Before we jump into the definition of a flat cap, lets answer that age-old question – What is the difference between a hat and a cap?
A hat is a headpiece with a brim that runs completely around the hat, such as a fedora hat or a cowboy hat.
Caps differ from hats in their design. They have a glider or beak, but are not surrounded by a brim, and a crown (top), which is unformed (compared to the Fedora with a highly structured crown). Some caps, such as snapback caps, baseball caps and strapback caps , have given the crown structure, but no brim, as found in a cowboy hat.
A classic example of a traditional cap is the flat cap. It is important to note that the words umbrella and brim are often used interchangeably.
In its basic version, the cap body is pulled over the screen forward and sewn to the top of the screen or fastened with a push button. Flat caps can be recognized by their triangular profile and are suitable for most face shapes – from David Beckham to the man who thinks he is not a "hat type".
Traditionally made of tweed (wool) or cotton, men's slider caps are now available in a variety of materials such as vegan leather, linen, cotton and synthetic blends.
Depending on the material, flat caps keep your head warm in winter and cool in summer, and go with everything – from the summer suit to the woolen coat.
The flat cap also has many other names – Slider Cap, Peaked Cap, Flat Cap, Ivy Cap, Gatsby, Driving Cap, Sixpence Cap, Duckbill Cap and Paddy Cap, to name but a few. Despite all the names, the flap is easier to wear than a fedora and looks better with a suit than with a snapback cap.
Find Out How To Clean A Baseball Cap Step by Step
The Flat Cap – Worn Since 1570
The flat cap has been knocking around for ages – in fact since 1570. Between 1570 to 1590, in an attempt to support the wool industry, the British government  made it law for men to wear a wool cap on Sundays.
Although the law did not last,  the flap cap did. It soon became part of men's work uniform.
If you check out any photo from 1910 to the 1920's you will notice ​​flat caps everywhere. What began as a prescription had been officially adopted as an integral part of life. The flat cap had another popularity boost in the '90s, with various rappers and singers donning them.
Fast forward and you will find that the flat cap is still just as relevant. Maybe it's because flat caps can be worn whether you are dressed up or down, maybe because it's universally suited to both younger and older men, or perhaps (most likely) that it never goes out of style. The flat cap is no one hit wonder, and it's definitely here to stay.
Newsboy Cap vs Flat Cap
Look, the fact is calling a Newsboy Cap a Flat Cap is not a crime. The fashion police won't hunt you down and if you slip up in public, most people won't not even notice. That being said, it's a good idea to know the differences between these two styles to determine which one is best for you … it will be also an entertaining aha moment when the topic comes up next time.
The Newsboy Cap – also known as Paperboy Cap, Balloon Cap, Newsie Cap or Newsy – was first worn around the late 1800's and early 1900's by newspaper sellers. It resembles a flat cap, as both are typically made of tweed and have a rounded, flat profile and a small umbrella or brim.
The biggest difference is that Newsboy Caps are more balloon-like and baggy than traditional pusher caps. Newsboy Caps consist of 8 sewn-together panels that look like pizza pieces and almost always have a button at the top where the panels meet.
If you are unsure, look for pizza pieces and you'll know if it's a paperboy cap or a flat cap.
How to wear a flat cap
Because this type of cap blends with both casual everyday looks and chic looks, wearing and styling is easier than you think.
Wear the right cap for the Season – While linen and lightweight cotton are perfect for spring and summer, tweed and heavier cotton are ideal for the winter months.
Choose the right patterns – Thinking of wearing a patterned flat cap? Then check that it complements the other patterns that you are wearing. Consider your cap as an accessory and not as an after thought you plonk on your head before heading towards the door. .
Stick to the classics – Always bare in mind that natural materials will give you better insulation and breathability. Stick to the originals – wool (tweed) or linen and cotton
Do you for your – from round the brim to frame your face, you practice by slight pressure and turn onto a slight curve.
Carry It Correct – Even if your favorite jam from "back in the day" is playing in the background, wear your flat cap in the right direction and not in the 90s backwards style. Though it your look should be completely your own, just take it as a friendly recommendation.
Keep It Simple – There's a fine like between a classic look, and someone who looks like they have stepped back in time. So try not to combine too many old-fashioned accessories in one look.
SHOP THE LOOK
How to choose your hat size
Measure your head
Measuring your head for the right size hat is the first step to getting the right fit and look. There are two choices, a tape measure or a length of string that you measure against a tape measure to determine the length. Simply wrap a piece
of string around your head just 0.5cm above your ears mid-forehead height. The tape should circle the circumference of your head.
In the case of the tape, you essentially do the same as the string, what you are measuring is how your hat will sit. If you find that your hat measurement is between two sizes, get the larger size.
Try on hats and compare
Another quick and easy method is to simply try on a hat and check the size. Just try on some hats the next time you are out shopping, particularly if the shop specializes in hats. The hatband and brim (brim) form the structure of the hat and should fit comfortably over the forehead, similar to a snapback or baseball cap. Avoid wearing too big or painfully small ones.
Flat Caps Looks & Inspiration
Layering clothes is a must for the colder winter months.
In this look, we have combined a brown long sleeve shirt with black skinny jeans. This can make for the perfect basis for a cool yet casual outfit. Don't know what shoes will complement your ensemble? Try a pair of suede Chelsea boots.
The combination of a leather biker jacket in brown with a neutral colored wool dress pants will make an impact wherever you go. Best of all, this look is very simple to put together. Coffee colored suede Chelsea boots are also a welcomed companion for your look
Newsboy Hat Mens, Jason Statham Flat Caps, Flat caps for men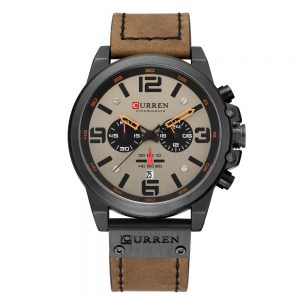 This of this outfit as the upscale version of jeans and t-shirts. This smart casual outfit is versatile and great options for guys who want to try and dress up a little more, but without overdoing it.
Here the light gray blazer and flat cap blend perfectly together, add gray pants and a white T-shirt and you have got a pretty sharp look. Maintaining the same neutral color palette keeps this outfit fresh. Finish off the look with black and white accents and leather slippers or white sneakers.
SHOP THE LOOK