Guide to wearing shorts
Few garments in mans wardrobe that make people talk like shorts. Today, in this short guide (see what we did there?) we will be uncovering how to wear shorts, when to wear shorts and more.

Why do some men avoid wearing shorts?
So why is there such a fuss over this simple piece of men's clothing?
Well, let's us take you back in time…
At the end of the nineteenth century and the start of the twentieth century there were many English terms that described a man's shorts, for example: "Knickerbockers", ie, knickerbockers, baggy trousers. All these described shorts without a precise shape, which barely reached below the knee;
The "Shorter" or "Knee Pants", ended up at the knee like the shorts of today; finally the "Short Pants" describe even shorter pants.
These types of pants were for boys, and tended to be worn both on informal occasions such as with school uniforms.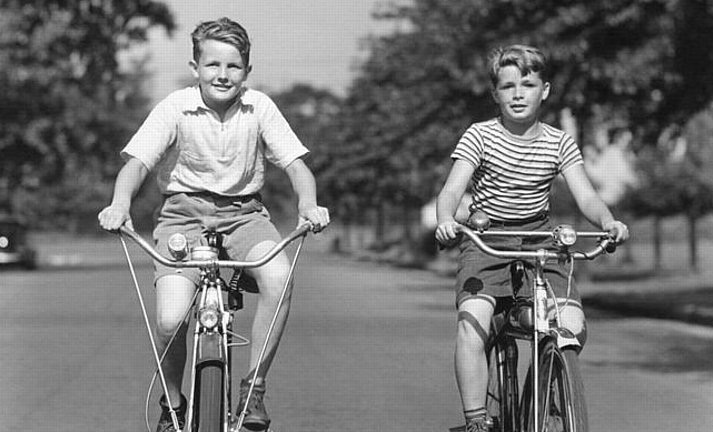 Back then, adult men didn't wear short trousers outside the home or even on a hot summer day.
Men only began wearing shorts around the end of the Second World War. During this time soldiers in the Tropics began to wear them for convenience and because they didn't have much choice.
The shorts, which were 1 inch above the knee, became known as walk shorts[1] , dress shorts, or the more commonly known  Bermuda shorts.
The term Bermuda shorts came directly from the shorts popularity in Bermuda, which was a British Overseas Territory.
After the war, shorts became more of a uniform for men involved with certain sports and leisure activities.
Even then shorts were never worn outside of a specific sporting activity, the same is true today.
For example, tennis players could wear shorts on the field, but before appearing in public they had to wear clean and ironed long pants.
Up to the '50s a man could not show himself in public wearing short pants despite being comfortable and ideal for summer.
Things have thankfully changed.
---
Capthatt  makes high-quality clothing and accessories for men. All of their products are handmade and of excellent quality. Use promo code capt7 to get a special 20% discount.
---
How to Wear Shorts the Right Way
Although shorts tend to be worn on at certain times and seasons, wearing shorts still poses many questions:  How large, how long should it be? how many pockets should it have? Belt on shorts or leave the belt off? And so on…
What is the proper length for men's shorts?
They should be short enough so your knees are visible or lightly covered if you are standing.
Discretion is key to short length on men. That means, the whole world and their dog shouldn't see much more displayed than your lower legs.
To be more precise measurement should be, 1cm or 1.5cm above the knee. Clearly, this also depends on your own personal proportions.
This length is specifically attributed to the type of short trousers called Bermuda
The shorts that go below the knee are not classified as Bermuda shorts, or even shorts.
Short pants that stop before mid-thigh are not considered casual shorts, but sportswear. These should only be worn in a sports context.
Runner shorts are so short, it's safe to say that visions of guys strutting around a mall or restaurant in these are not welcome.
So for the exercise lovers out there, bare this in mind and go home to change, before imposing this sight on the general public.
How large should short men's trousers be?
This really is down to your own personal taste and style.
Just remember short pants do add bulk only to the upper part of the legs. This leaves the lower part uncovered, so in comparison everything above it will seem more voluminous.
So, to be blunt, shapeless and wide shorts are going to make your derriere and thighs look bigger. I don't know about you, but I'm assuming that's not the look that most men are going for.
An cupping shape in the seat area, and straight leg cut looks good on most men. The style harks back to military shorts, and their descendants. In fact, classic Bermudas are a style that men have been wearing for generations – and for good reason.
Read: How To Wear A tie – The Ultimate Guide
What shoes to wear with shorts
Boat shoes, Espadrilles, drivers, casual penny loafers and moccasins look great with shorts. But why stop there? You can also wear shorts with canvas sneakers and sandals.
For those who are more fashion forward, try wearing shorts with non black colored brogues like brown – for example.
When to Wear Shorts
Shorts are a casual garment. So when to wear them?
The answer is simple and twofold:
1. When there is a good reason (temperature, circumstances, place)
2. When you are not working and when you are not at an event or ceremony
Free time with family and friends is always a good time to wear shorts. Beaches, private parties, as well as sports and leisure time and any other situation of that's about relaxing and cutting loose.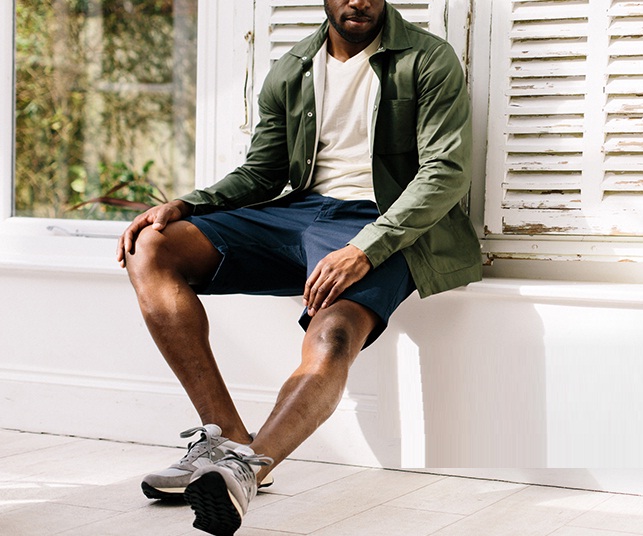 That's another thing about wearing shorts, you need to be consistent with the climate: wearing short shorts in cold weather will certainly attract attention.
Wear them when it's warm enough and when you really feel the need; but as long as you can control the warm climate, thanks to the use of air conditioning, take the opportunity to wear long trousers and dresses that will surely give you more style.
When not Wear Shorts
Even if you have to play an informal round of golf, you can wear a pair of light long trousers. Take a cue from the professionals.
In any type of event outside the family and close friends, and where you have the opportunity to meet strangers, you should avoid shorts.
Lunches, weddings or other events outside the home, even in summer, always require long and light pants.
Never wear shorts where a jacket or blazer is required.
If the situation is extremely formal, you need to dress formally. There may be exceptions, as far as different cultures are concerned, but in most parts of the world shorts are considered out of place.
As for wearing shorts at work unless you work in a zoo or in the sub tropics, leave the shorts out of it.
The main reason isn't because your boss will get mad at you, but because psychologically it sends an impression of being unprofessional.
Bottom Line,
Despite it's earlier beginnings, shorts have become a firm fixture in most men wardrobes, even if that's only for summer wear, or when they're in the gym.
The best thing about wearing shorts, is when done simply and well they offer some comfortable, casual, and sometimes stylish that is pretty much much timeless.